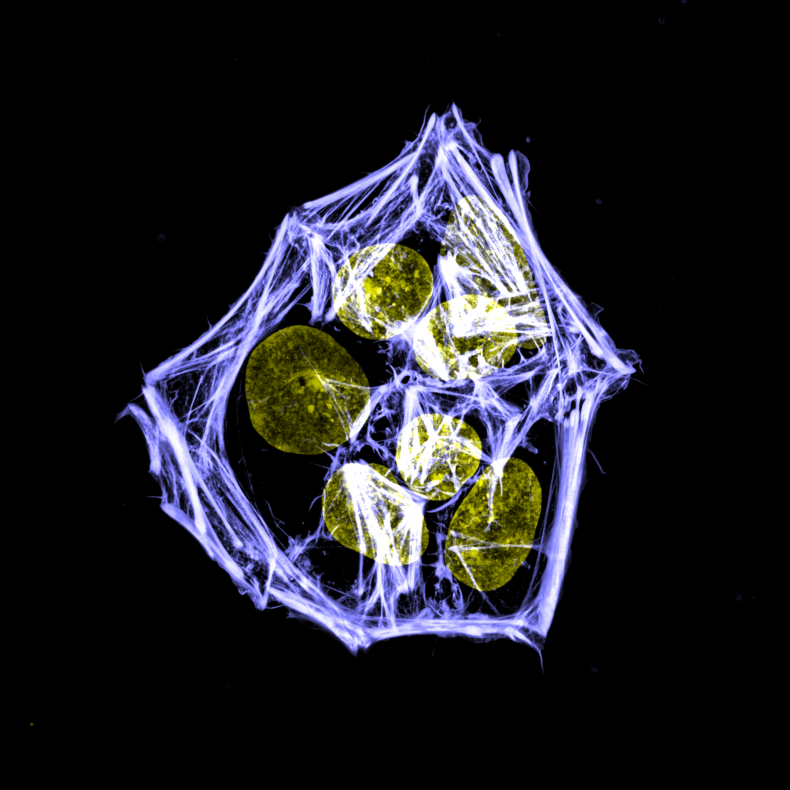 Turku BioImaging in a leading role in the pan-European research infrastructure Euro-BioImaging
The ESFRI research infrastructure Euro-BioImaging (EuBI) is a pan-European infrastructure project for imaging technologies in biological and medical sciences with a mission to provide open user access to a complete range of state-of-the-art imaging technologies in biological, molecular, and medical imaging for life scientists across Europe.
The EuBI infrastructure consists of a set of complementary, strongly interlinked, and geographically distributed Nodes in different Member States empowered by a strong supporting and coordinating entity called the EuBI Hub, from which the users will be directed to their desired imaging technology and served by the respective EuBI Nodes. The EuBI Hub has a distributed model, with Finland (Turku BioImaging) having the main office and the Statutory Seat of the EuBI legal structure ERIC, EMBL the Community Specific Site (CSS) for biological imaging, and Italy the CSS for medical imaging.
EuBI is now in the Interim Phase, funded by EC Horizon 2020 (2016-2017) and has already started its interim operation in May 2016. Finland has recently (March 2017) submitted the European Research Infrastructure Consortium (ERIC) application to European Commission (EC), and the EuBI ERIC will be launched to Operation Phase in 2018.
Having Finland in the lead of this enormous pan-European imaging organization opens unique opportunities for Finnish scientists and imaging experts to operate on an international infrastructure platform.
Euro-BioImaging facilitates scientific breakthroughs and biological discoveries
Innovative imaging technologies are revolutionizing the life sciences by allowing researchers to visualize, characterize, and measure molecular and cellular phenomena with a hitherto unattainable precision. For the first time in history, we can visualize the molecular processes of life and the basis of human disease, such as carcinogenesis, inflammatory, metabolic, aging, or neurodegenerative diseases, in living cells and tissues in real time. These technologies allow breakthroughs and biological discoveries that can be translated into applications in medicine.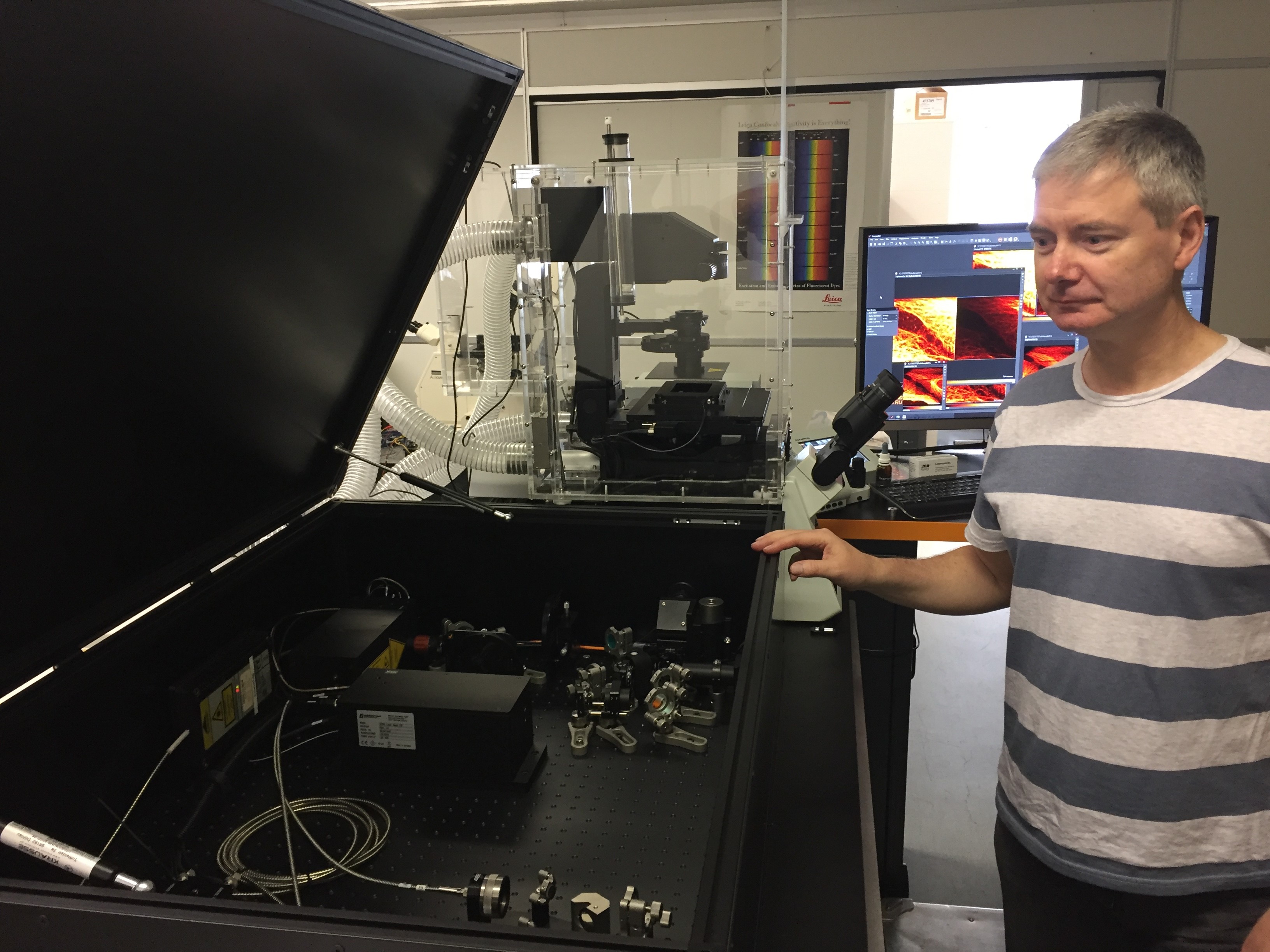 Dr. Andrew Mehnert, senior lecturer at the University of Western Australia (UWA) visiting Turku BioImaging and learning about the principles of super-resolution stimulated emission depletion microscopy (STED).
Imaging technologies are thus the central technology platform driving fundamental research in most disciplines of the life sciences, in both biological and medical research. The vision and mission of Euro-BioImaging is to enable all European researchers to benefit from open access to innovative biological and biomedical imaging technologies, and also from expertise, service, and training that enable the researchers to perform cutting edge research when using these technologies.
With its unique technology portfolio it is easy to predict that EuBI will become known as a prime partner in Europe for imaging in life sciences. The EuBI infrastructure provides imaging technologies needed by Europe's scientists to remain at the forefront of life science research. It promotes the highest quality standards in open access imaging technologies, training of users and support personnel, as well as advanced image data services. Services for researchers and technology development are provided for the European research communities as well as on the international landscape.
Euro-BioImaging services provided in Finland
EuBI started Interim Operations in May 2016, with 28 of the 29 EuBI Node Candidates (world-class imaging centers across Europe) open to all life scientists. The Finnish Advanced Light Microscopy (ALM) Node of Euro-BioImaging is one of them. This Node is multimodal with four different specialties that cover the state-of-the-art imaging technology areas that are in high demand in Europe: super-resolution imaging, correlative light and electron microscopy, label free imaging and mesoscopic imaging. These cutting edge technologies are covered in the Finnish EuBI Node by three different sites: Helsinki, Oulu and Turku with a clear national division of tasks.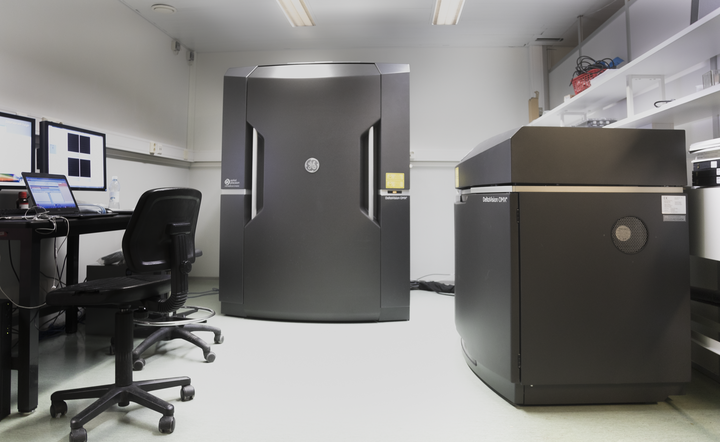 Super-resolution structured illumination microscope (SIM) installed at the Turku BioCity building early this year.
The universities participating in this consortium, University of Turku (UTU), Åbo Akademi University (ÅAU), University of Helsinki (UH) and University of Oulu (UO), all have open-access research and promotion of health as part of the main focus areas in their respective strategies. Additionally, all the participants strongly promote the development of high quality imaging infrastructures and research that target the creation of international networks for cutting-edge scientific discoveries. In particular UTU and ÅAU have drug development and diagnostics as main areas of emphasis in their strategies with bioimaging being one of the main tools of research. The Finnish EuBI Node not only helps implement these strategies, but also has the added value that serves as a catalytic center for collaborative scientific progress where boundaries are pushed and major breakthroughs are achieved.
The Finnish EuBI Node has an active interaction with other Finnish ESFRI infrastructures; including EATRIS, BBMRI, EU-OPENSCREEN, ELIXIR, Infrafrontier and, moreover, participate as partner in other international infrastructures and networks such as Global-BioImaging, the CORBEL cluster, and the EU's COST network NEUBIAS. This active interaction with other infrastructures assists state-of-the-art technology and methodology development, translational research and close collaboration with both the academy and industry.