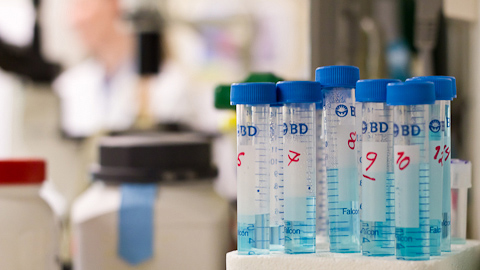 Universities to Start Collaboration with BIOCAD
Global biotechnological company BIOCAD expands its operations to Finland. The company will establish a production line in Turku and begin collaboration with the University of Turku and Åbo Akademi University. The partner program covers collaboration in education, fundamental sciences and commercial manufacturing. Total investment over 7 years will exceed €25 million.
BIOCAD is a global leading innovative biotechnology company in Russia. The company provides original and generic drug products to treat complex health conditions, such as cancer, HIV, multiple sclerosis, Hepatitis C infections and other disorders. The company employs about 1300 workers, including more than 450 researchers. In 2016, the revenue of the company exceeded 14 billion roubles, c. €230 million. The company plans to enter European market through partnership in Finland.
The first European facility and mutual scientific projects will be located in the Turku region in Southwest Finland. Such decision was supported by the University of Turku, Åbo Akademi University and Turku Science Park Ltd. Besides the leading educational organisations in life sciences, one of the main biopharmaceutical cluster in the EU is located in the Turku region.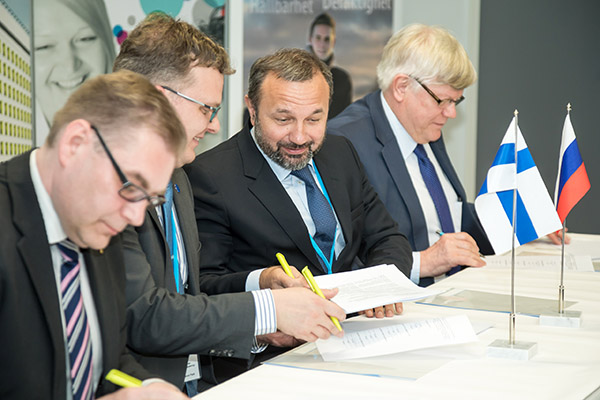 BIOCAD, the University of Turku, Åbo Akademi, and Turku Science Park Oy signed a cooperation contract on 23 May. From left: Mats Lindfelt (Director, Åbo Akademi University), Niko Kyynäräinen (CEO, Turku Science Park Oy), Dmitri Morozov (CEO, BIOCAD) and Kalervo Väänänen (Rector, University of Turku)
–The main goal of our presence in Turku is mutual collaboration in scientific projects and research in immune-oncology field, says Dmitry Morozov, the CEO of BIOCAD.
At this stage, BIOCAD has already developed seven molecules for the European markets, which are used in treatment of oncologic and autoimmune diseases, such as melanoma, breast cancer, gastric cancer, kidney cancer, lung cancer, rheumatoid arthritis and multiple sclerosis, which are very problematic therapeutic areas for Baltic region.
Drug Development an Area of Strength of Universities in Turku
On 23 May 2017, the general partnership agreement was signed as a part of a Russia-Finland congress by BIOCAD, the University of Turku and Åbo Akademi University. In the future, the mutual collaboration will cover medicine and business development. 
– Drug development is one of the key competences of the University. The announcement of BIOCAD's intensions regarding the new production facility in Turku is great news. The scientific community in Turku is ready for mutual collaboration, says Kalervo Väänänen, the Rector of the University of Turku.
The Mayor of the City of Turku, Aleksi Randell, suppors the new European facility in Turku, Finland.
– The localisation of BIOCAD in the city will strengthen our positions as a leading region in life sciences in Finland. Currently, Turku produces over half of the turnover of pharmaceutical products in Finland. This new facility in our city will turn it into the main pharmaceutical centre in Finland, says Randell.